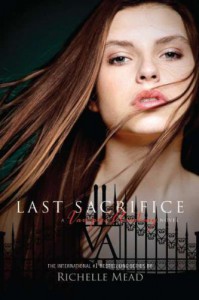 It's over! It's really over! :""( This was such a great series. Loved the action and it's humor and the way it kept you guessing. Amazing.
********Spoilers*********
Wow oh wow that was not who I thought the killer was and that was not the expected sibling.
Roses prison break was so damn cool! I loved how each person was brought in. I loved how Lissa was really putting in work to help Rose and how she showed her strength.
Rose flipping her shit and killing Victor! OMG! Another shocker!
Sonya being turned and reunited with her love was what I wanted for Rose and Dimitri.
Speaking of, that triangle hurt. I felt so bad for Adrian even though he was blocking them. Dimitri and his guilt, Rose and her confusion and love for both. But it was never a fair contest. Their giving in was beautiful.
Glad Romitri got their happy ending, even though I could've done without Rose almost dying AGAIN LOL